By the end of 2017, RIG-IT.net has contributed with making rig for BiPod asset featured in Netflix TV series COLONY.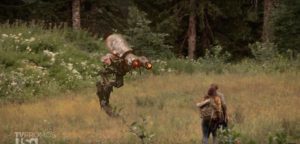 The robot had many detailed mechanical parts like pistons, cables and legs suspension system.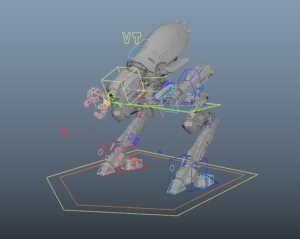 RIG-IT.net rig with controls in Maya.
Animated BiPod mech is shown in this trailer in 2 shots:
This project was contribution to Ghost VFX production.